Please Login to View Projects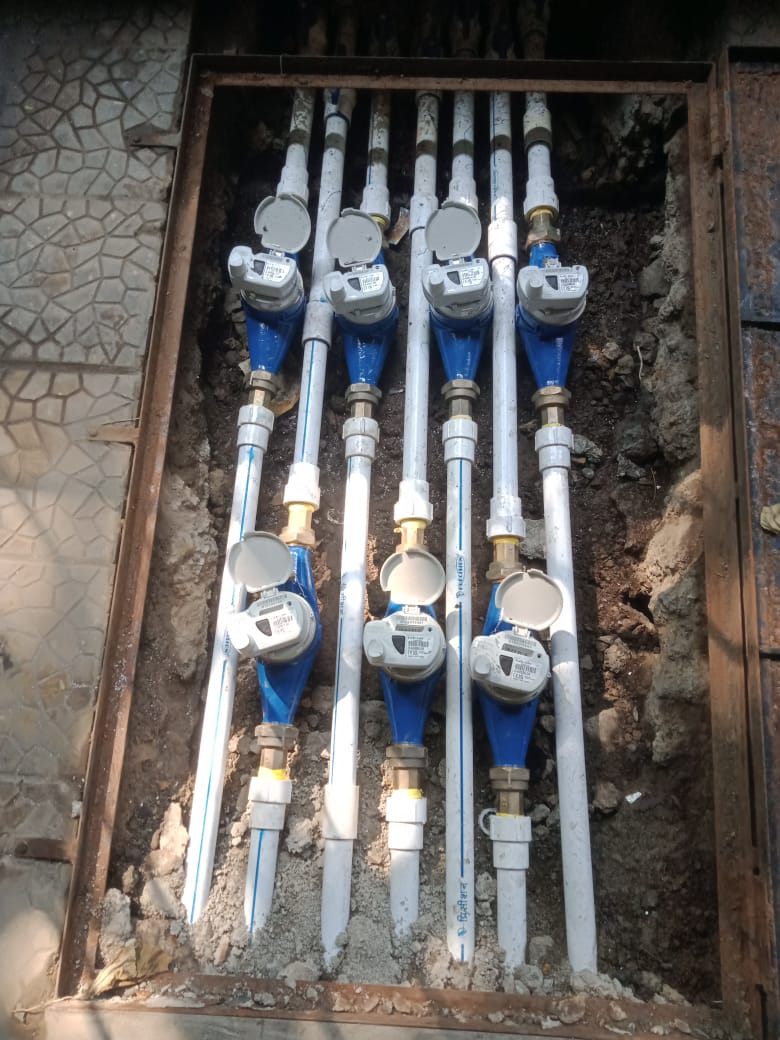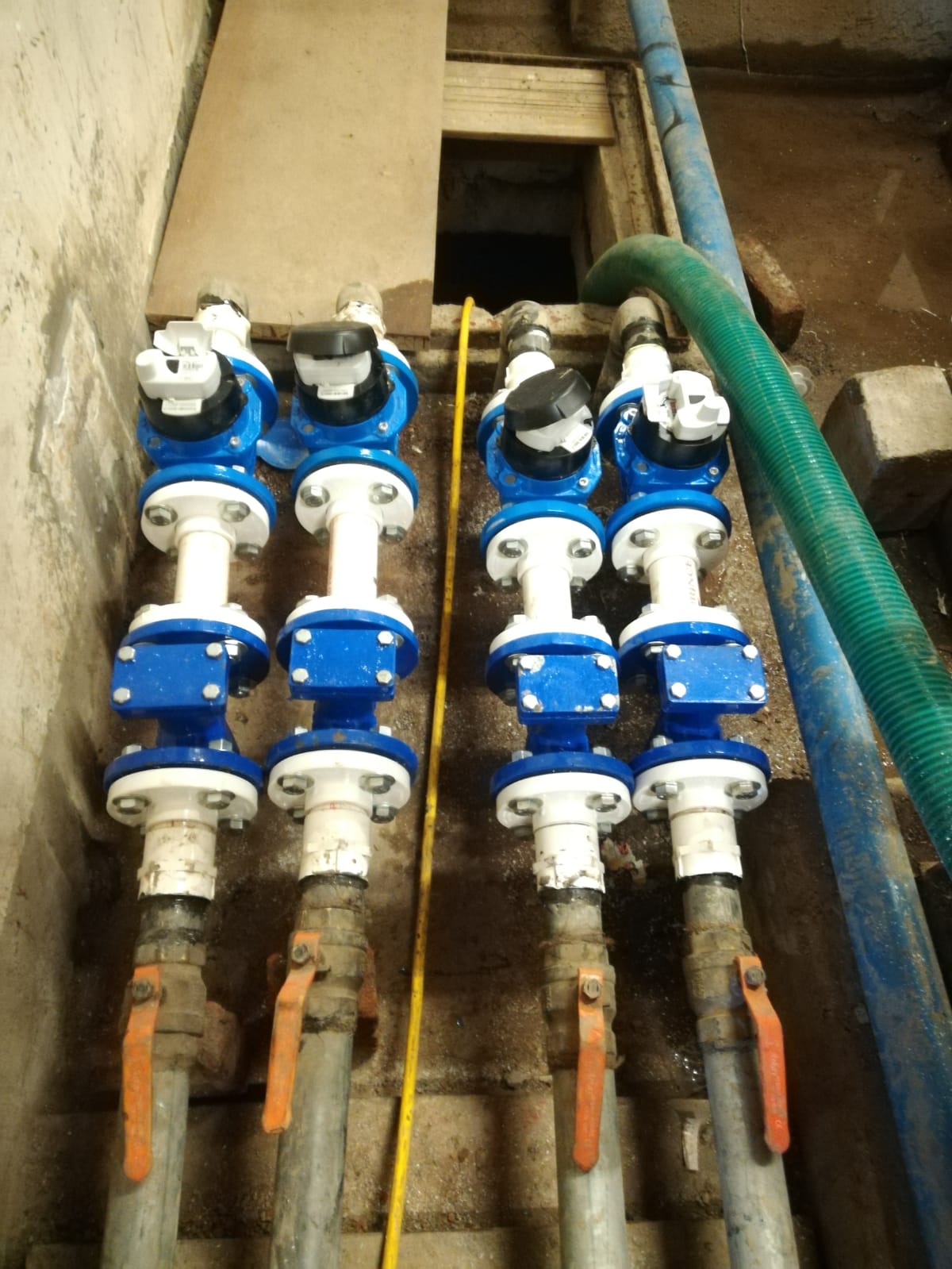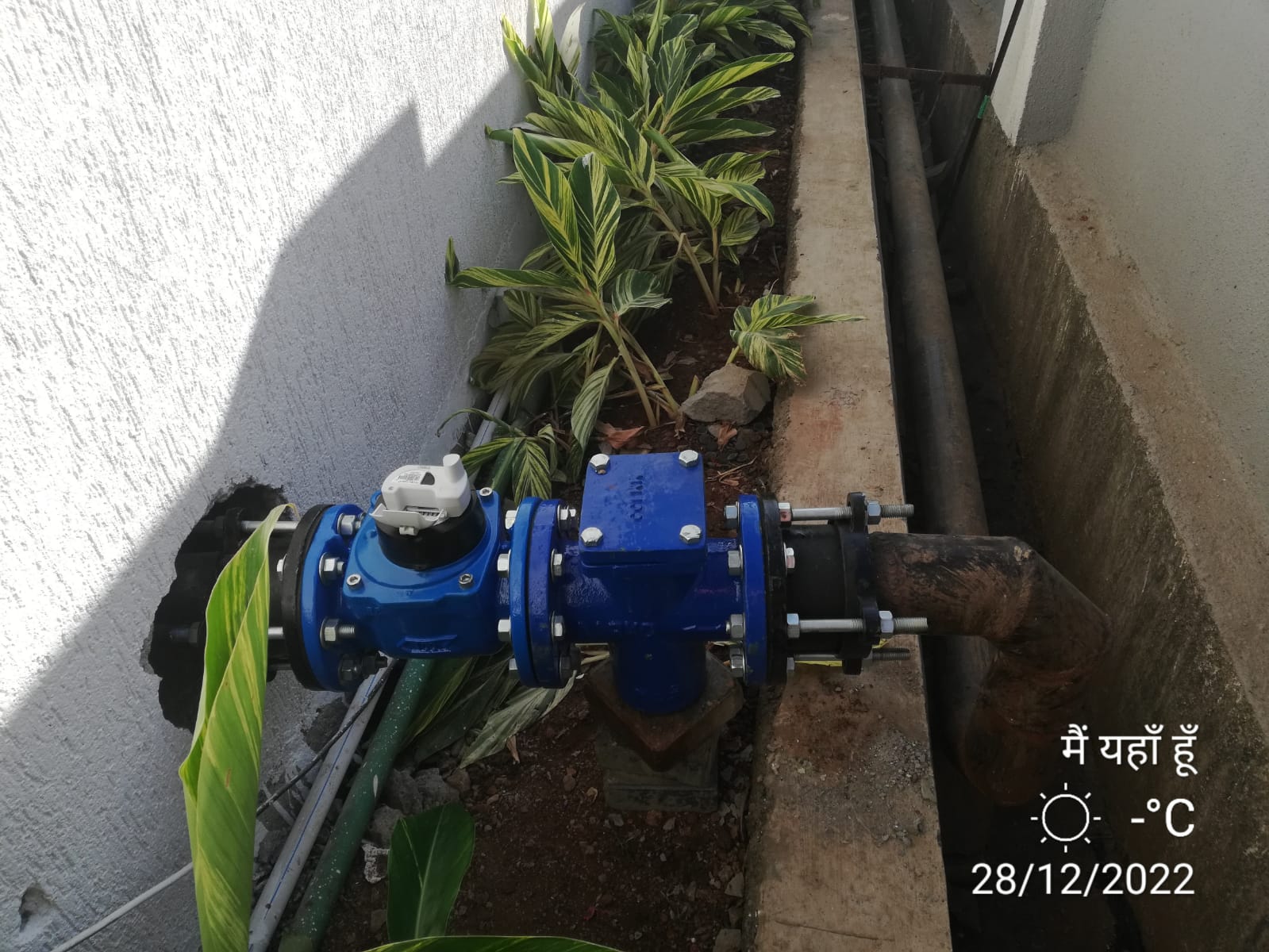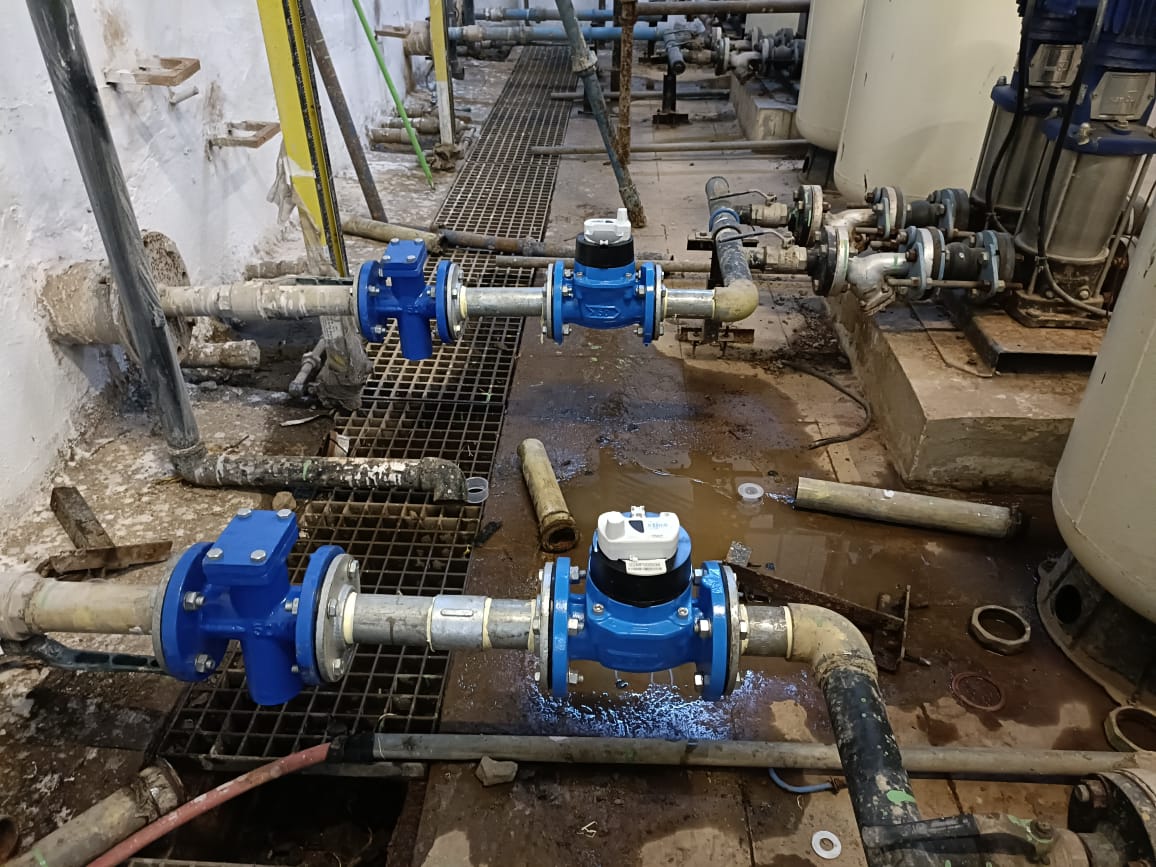 Overall Project Completion
Thane Municipal Corporation is in process of implementing 100% Smart Metering for the entire Thane City. The objective of metering is conserving the water resource.
The project intends to implement universal Smart Metering for water consumption and the application of water charges based on the effective water consumption by the consumer. By implementing 100% Smart Metering TMC can conduct water audit and systematic leakage detection and repair activity to bringing down the level of NRW in the distribution system to the desired level of 15%.
Objectives
Volumetric billing to consumer (at present flat billing)
Better accountability in water management.
It enables DMA creation and water loss control.
Business sustainability by the volumetric tariff.
Increasing consumer awareness towards water conservations and diligent usages by the telescopic tariff.
Targeted subsidy for lower consumption and weaker section of society
Key Features/ Components:
AMR Flow Meter along with AMR infrastructure (15 mm to 300 mm)
Meter Reading, water billing and Management requirements: Billing, revenue collection, dealing with customer complaints and enquiries & GIS integration to enable optimized walk route management and property/connection reconciliation
Consumer Survey: defining the number of consumer meters, for the different sizes to be installed in the town, and their spatial distribution within the distribution system; the basic information for setting up a preliminary database of the water consumers; to accurately know the people distribution on the territory, which is important for hydraulic modelling calibration; to attribute the appropriate consumer classification to each connection (domestic, commercial, education, industrial etc.); to identify customer expectations & satisfaction level about the present water supply service, etc.
Consumer Awareness Program: disseminating the correct information on the cost of pumping, treatment, supply and their relation to the water tariff can make consumers appreciate the water issues such as the quality of water, billing system, maintenance of lines, disconnection and reconnection problems and the price of water.
| | |
| --- | --- |
| Release of Tender : | Tender Published |
| Issuance of Work Order : | Work Order Issued |
| Date of Issue of Work order : | 09/01/2019 |
| Implementing Agency : | M/s Jain Ceinsys JV |
| Status : | Operational |
| Cost of the Project : | INR. 121.03 Cr |
| Duration : | 7 years |
| Physical Progress : | 92% |
| Financial Progress : | 93% |
| Expenditure Till Date: | INR 90.22 Cr |