Integrated Command and Control Centre(ICCC)
Please Login to View Projects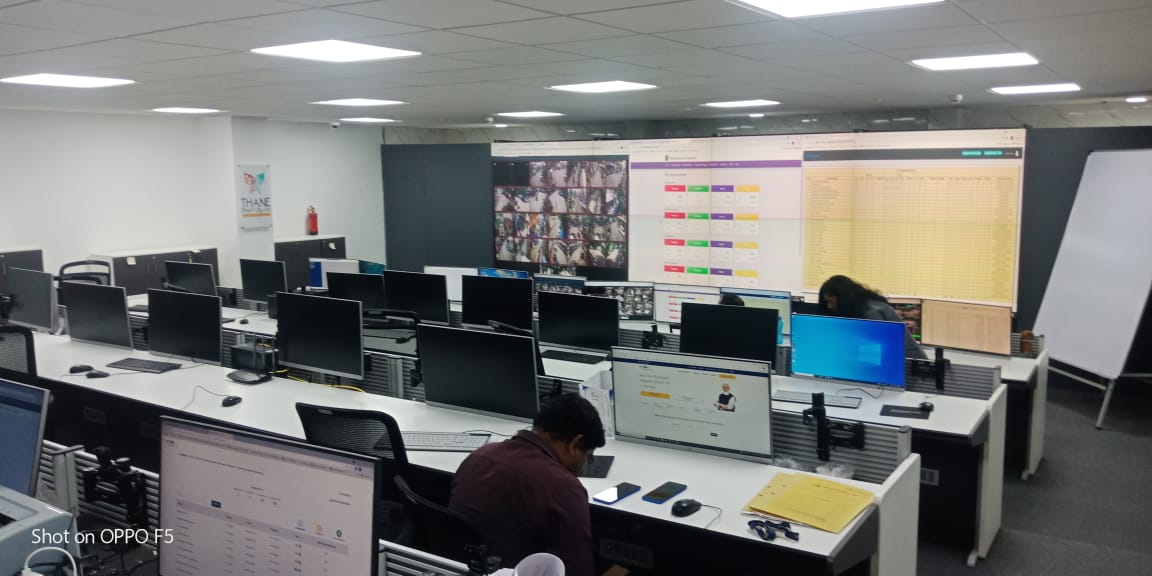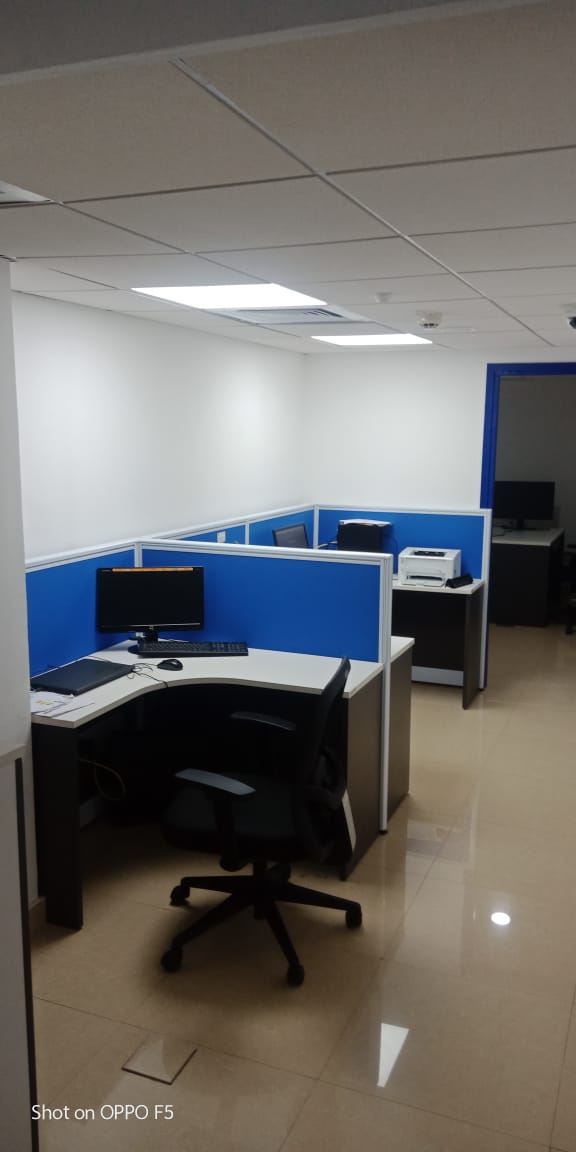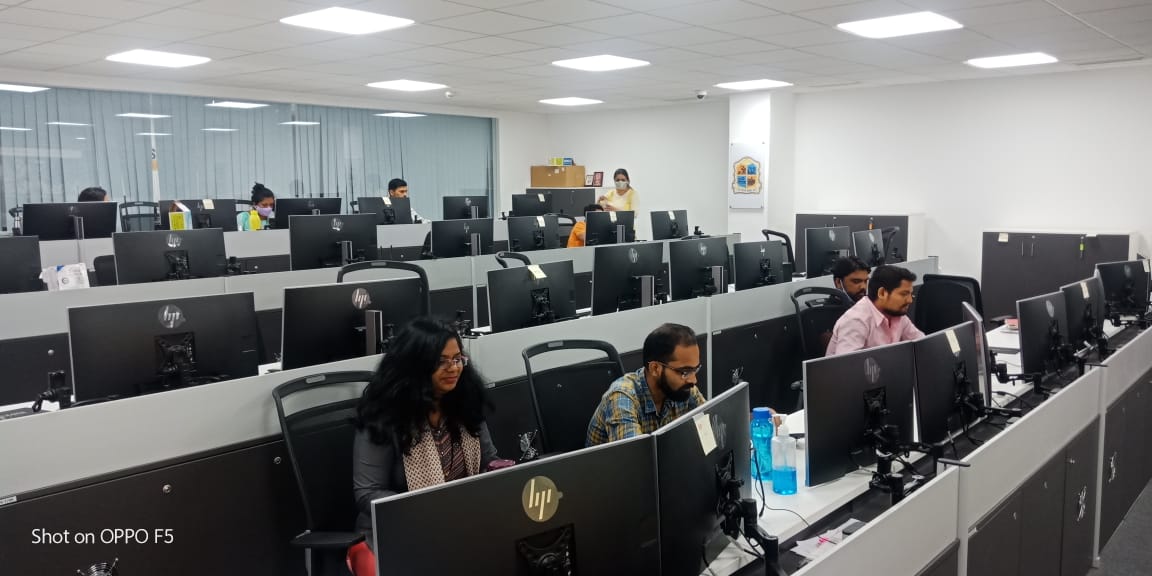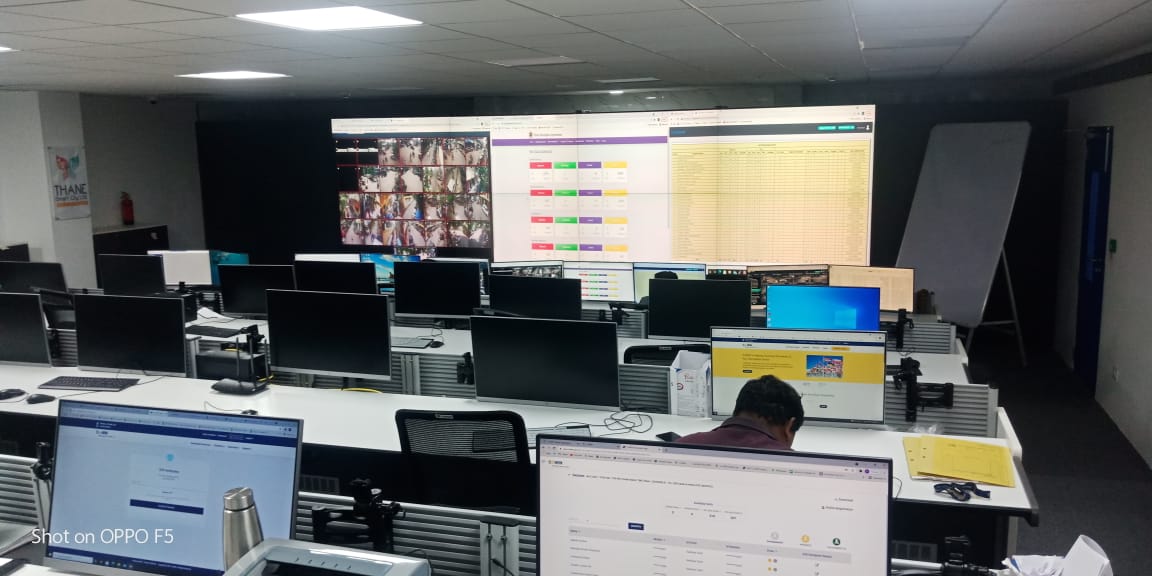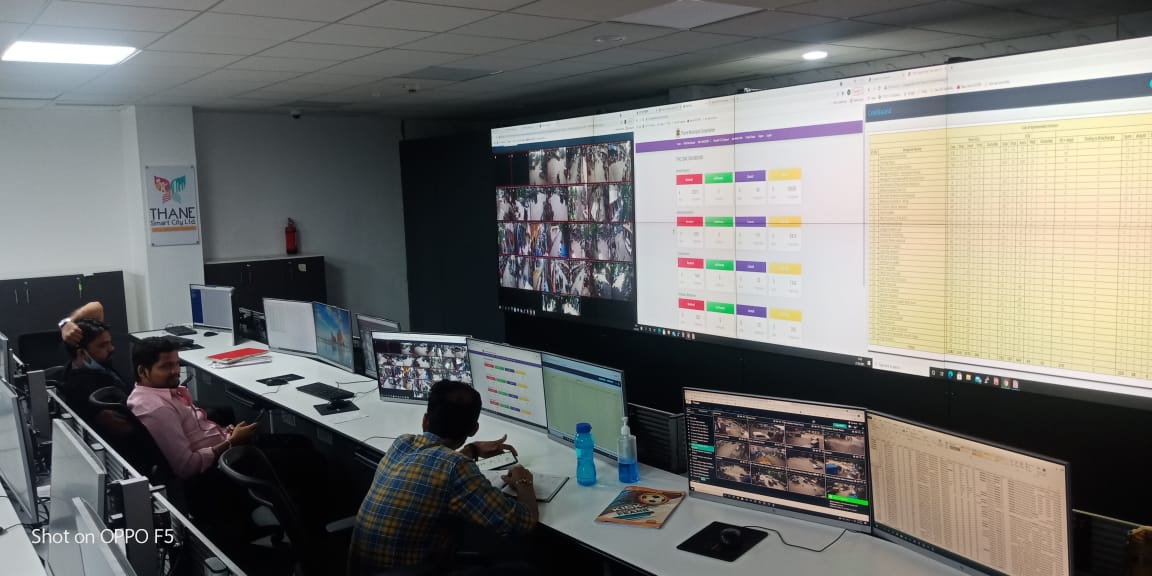 Overall Project Completion
Thane Smart City is in a process to transform all their Civic Services by adopting state-of-the-art Digital Technology to enable City Administration to co-ordinate, operate and manage all the services effectively from one location. To achieve this, based on the given guidelines by Central Government, an Integrated City Data Center & Command and Control Room Facility, based on the Information communication technology have been built.
This Integrated City Data Center has been built at Hazuri. As on date, 10 Racks have been hosted and provision has been created to host additional 40 Racks in the next five years as per the requirements. The Data Center Facility built is of Tier-III standard. At the same place, a 16 Seater capacity Command and Control Room has been made functional.
As on date, more than 1200 Cameras have been connected to this Command and Control Room. The Video Management System for all these cameras and video analytic system for 240 Cameras have been made operational.
In respect of all the municipal management process, it is planned to gather the required information using Sensors and Computer Systems on a real-time basis and based on this information appropriate and quick decisions shall be made possible to take through this Integrated City Data Center & Command and Control Room Facility. All municipal management process mentioned below is planned to manage swiftly through this Integrated City Data Center & Command and Control Room Facility:
Drinking-Water Management, Waste Water Management, Solid Waste Management, Wet Waste Management, Street Light and Electrical Management, Public Transport Management, Health Services Management, Public Works Department, Environment Management, Sports and Entertainment Management, Trees and Garden Management, Education Management, Municipal Works and Tax Management and other Departmental Day to Day Management.
Emergency Services Management, Disaster Management, Road Traffic Management, Public Safety and Security Management, Infection Prevention and Epidemic Control Management.
In respect of all the above-mentioned municipal management processes, whenever, the work of equipping Sensors and Computer Systems for the individual process will be completed, the necessary arrangements shall be made to connect them with the already provided Integrated Information Management Platform (IIMP). All the information received from more than Twelve Hundred Cameras, Twenty-Five Lakhs Sensors and Fifty Information Communication Technology enabled Municipal Management Processes shall be able to interface with this Integrated Information Management Platform, which is implemented to well-read and correlate the data to take an appropriate decision.
From the perspective of Public Security and to control the crimes happening in the City, a Video Management System to view 400 CCTV cameras and Video Analytics System for 80 CCTV Cameras have been provided at Command and Control Room Facility of Thane Police Commissioner Office, as a part of this project.
| | |
| --- | --- |
| Release of Tender: | Tender Published |
| Issuance of Work Order : | Work Completed |
| Date of Issue of Work order : | 08/03/2019 |
| Implementing Agency : | M/s HPE India Pvt. Ltd. |
| Status : | Operational |
| Cost of the Project : | INR. 46.50 Cr |
| Duration : | 5 years |
| Physical Progress : | 100% (Hardware) |
| Financial Progress : | 55% |
| Expenditure Till Date: | INR 25.68 Cr |